SEO Tips March 16th
New Episode of Search Console Training
Daniel Waisberg, a Search Advocate at Google, gives an overview of sitemaps and how to understand the Sitemaps Report in the latest edition of his YouTube series, Search Console Training:
In this episode of Search Console Training, @danielwaisberg discusses the sitemaps report in Search Console.

What is it?
Do you need one?
How to submit a sitemap and track its status?

Watch now → https://goo.gle/2uRCJd1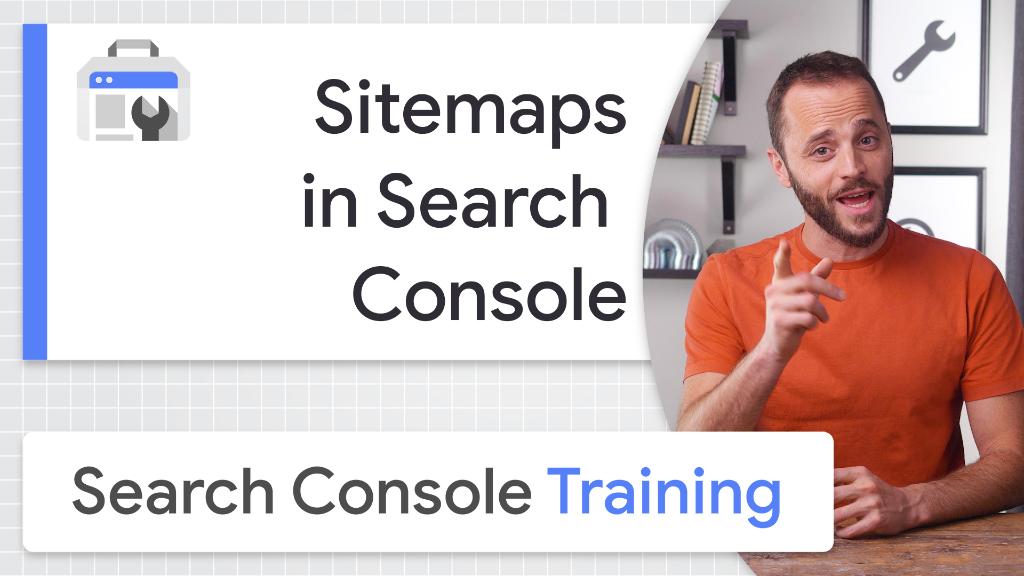 In it, Daniel touches on a lot of things, including whether or not Google will find your pages if you don't have a sitemap. The answer: usually if you have a relatively small website, and the pages are properly linked, Googlebot can discover your content and you don't need to worry about having a sitemap.
However, if your site meets one of the following criteria, a sitemap may help Google decide what and when to crawl:
Your site is really large

A sitemap will help Google prioritize the URLs to crawl

Your pages are isolated or not well linked to each other

A sitemap might help Google find those pages

Your site is now, or has a lot of quickly changing content (i.e. a news site)

A sitemap will help Google discover your content
Tip for e-Commerce sites on improving their product pages
Have you ever tried shopping for clothes online only to find that your size is currently sold out, and there's no way to know when it's back in stock? For your low stock or out of stock products, think about adding something that gives customers the option of getting a text/email/chatbot message etc., when the product is back in stock.
Here's a whole thread of shopping sites that already do this. They may even be your competition:
Looking for an example of a e-commerce company (apparel) that when you get to a product page if they have low stock/are out of a size they give you an option to get a text/email/chatbot message/ etc to communicate with you when it is back in stock.
Tip for e-Commerce sites on reducing duplicate content
This is a pretty specific tip, but we felt it was beneficial to include. Dinesh Singh asked on Twitter how best to handle things when you sell medicines that have multiple different strengths — so, everything about the product is identical, except for the strength of the active ingredient. 
Bill Slawski had a great answer on reducing the number of pages for this type of thing: have one page for the medicine, with a drop-down menu to allow visitors to select the different strengths (or sizes):

Dinesh Singh@kumarsinghdk · Mar 5, 2020
Hi dear all, How to handle this type of duplicate content issue. I have 50 new medicines web pages like peracitamol 1mg, peracitamol 2,3,4….100 mg. all pages have the same content exclude 1mg, 2 mg 3mg.@Marie_Haynes @JohnMu @bill_slawski @aleyda
Or there is no need to worry

Have one page just for percitamol, with the ability to select an amount of up to 100 on that page, rather than 50 or 100 pages. No duplicates that way.57:28 PM – Mar 5, 2020 · Carlsbad, CATwitter Ads info and privacySee Bill Slawski 's other Tweets
This is something that could likely be applied to all kinds of e-Commerce sites. For example, this could also be used when selling clothes with different colour options available. There are a few different things to keep in mind when deciding how to tackle this kind of duplication, such as how searchers are coming to this page, how much effort it would take to create unique pages for highly similar products and the scale of duplication (i.e. two versus twenty different variations), and how easily Google is able to crawl this content — especially if you are using JavaScript. There is even schema available for Product Variations, which may be applicable depending on the products and/or what variations of it you are selling. In this guide, there are helpful options for defining Product Variants for two platforms, Shopify and WooCommerce.
Above all, we definitely recommend testing this kind of thing before applying it site-wide. Think about what works best for you, and also your customers.
What if Google thinks your content is thin but users find it valuable?
This was a question John was asked, where a site owner in the gaming niche had created a number of pages, each with an individual question and its answer, pertaining to over a thousand different games. The site owner felt that Google's algorithms were assessing these pages as thin, despite them being beneficial to searchers. They were wondering how can they tell Google that these pages aren't thin?
John's answer: 
"I'm not quite sure how you can see that Google sees these as thin content. We don't have, kind of like, a thin content tool in Search Console. So my guess is we are just trying to figure out how to rank these pages. If these are multiple pages that you are creating for individual questions about individual games, then I could see how our algorithms might look at these pages and say, "well, we don't know how important this page is, overall". So my recommendation there might be to combine some of this information that you have and create really strong pages, rather than to dilute your content across tons and tons of different pages.
…It's not so much that you can tell Google, like, "this question is really important and you should index this page that only has, maybe, two sentences on it". Rather, you need to show Google that this content is actually really important and relevant because you provide a lot of detail."
Basically:
Worried about thin content? Via @johnmu: If you have many pages that provide just a quick question & answer, Google's algos might not understand how important those pages are. Think about combining content to create stronger, higher-quality pages: https://glennga.be/3askfio
Local SEO – Tips
Update your GMB profile if you've been affected by the Coronavirus in any way
Google has asked that all businesses that have been impacted by the COVID-19 (aka the Coronavirus) to update their GMB profile to reflect the most up-to-date to their customers. This should include things like hours of operations as well as your business description should you want to communicate any new info such as extra precautions, for example.
To view Google's full communication on this topic, it's available to you through the GMB Support.

DigitalLawMarketing@DLMarketingInc
If your business is affected by COVID-19, update your Google My Business profile to provide the most accurate information to your customers.
Learn more: https://support.google.com/business/answer/9773423 …#SmallBiz #SmallBusiness #legalmarketing