Local SEO Consulting 
Local SEO is about bringing customers through your doors and higher ranking in Google's 3 pack search queries. 
Local SEO raises the visibility of your organization by forcing your site towards the top of neighborhood listings. In case you've got a local organization, you require geographically-relevant visitors to your website through specifically targeted neighborhood positions that will establish your organization to accomplish the target client demographic on your own market.
Our service provides a regional search engine optimization search strategy especially tailored to your place to make sure the ideal external place signals are sent in addition to inbound links, on-page and social signs, and review hints to Google concerning the places most applicable to your enterprise. We utilize marketing strategies that permit you to create a stronger customer base which enables your company to develop organically.
We place great effort to attain higher rankings in neighborhood search results by routinely assessing the traffic origin and always re-evaluating information for precision. We produce profiles on popular internet and social networking platforms, and supply helpful information to target audiences.
I make sure your company appears in neighborhood searches not just on laptops but also on mobile devices and tablets. Our intention is to earn outstanding listings in addition to the regional traffic opponents.
With my strategy, your site will properly target your audience that will significantly boost your profitability. Our staff keeps your business' online listings true and optimized for prospective clients and mapping systems, giving easy access to your data and your company location.
Tell us about your project
Let us help you get your business online and grow it with passion
Get the best out of your online marketing budget and make you stay ahead of your competitors.
I own
PrintingCenterUSA
and Aaron has helped us grown our online rankings over 8 years. He has guided us through link penalties, multiple site
redesigns, and condensed our website. He is always informing us about Google algorithm updates helping us stay one step ahead of our competition. We rank 1 for Calendar Printing, Booklet Printing, and Catalog Printing.
"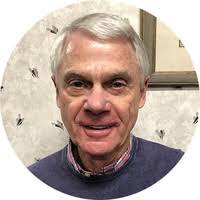 "I first started working with Aaron a number of years ago on a mutual client's website.  We really turned that business around, and today they're ranking on page 1 for all of their target terms, with a much-improved look and user experience as well.  Aaron did the vast majority of the work on this project--I just offered a little specific guidance here and there.  Since then, I've worked with Aaron on a number of other projects as well, and been very impressed with his knowledge of SEO.  In fact, when I get requests from potential clients whom I cannot take due to a conflict with an existing client, I send them to Aaron."
Michael Cottam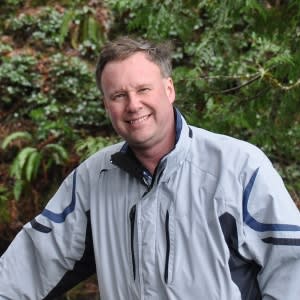 Michael Cottam
SEO Expert Consultant
Thank you for your professionalism and compassion during this COVID-19. I got an email from you this morning saying that you were waving Aprils payment for your SEO services for our national pet company. This is just one of many examples you have shown us how you care about your customers and the success of their business. Thank you for being an AWESOME person and an AMAZING TREMENDOUS SEO GURU A+++ You truly are a blessing and this is a tremendous help that is greatly appreciated. Our company hired you over one year ago for SEO services. We have grown by over 60% and getting traffic that is turning into conversions to sales. Thank you for being fantastic at what you do and always being available when we needed you. Thanks to you not just are we on page 1 for many pet key terms that we could not place for earlier we are getting traffic from relevant customers who are ready to buy and use our pet services immediately. Aaron, we appreciate you and wishing you and your family safe and the very best during this period and every day.
PetPro's Services
Garvin Mark CEO/President PetPro's Services