Pay Per Click Consulting  (PPC) Management
Pay Per Click has an instant impact
My campaign plans are intended to satisfy the requirements of our clientele and their marketplace condition. I Supply up-to-date, Pay-per-click consulting services which include: Paid Search Ads, Video Advertising, Display Ads, PPC Remarketing and Social Advertising.
I provide results that help you reach their business goals. My team handles our customers' accounts on a daily basis and track bid costs and budgets to make sure that we're maximizing ROI.
Our exceptional results are the result of our innovative and tailored strategy that comprises a thorough summary of our customer's business and aspirations for pay-per-click advertising, in addition to an overview of choices comprising a prioritized list of recommended actions.
Paid Search Advertising
Earn a positive ROI through our PPC search advertising. Spend money wisely and use the most targeted and cost-effective form of advertising.
PPC Remarketing
Turn your valuable 'potential customers' into 'loyal customers'. Our team of professionals will help you re-engage users who have expressed an interest by developing a strategy that will meet all your needs.
Social Advertising
Need to generate awareness about your brand, product or service? We'll develop a social advertising strategy aimed to meet KPIs and your targets.
Display Advertising
We offer individual display marketing strategies to increase brand exposure, engagement and conversions. We successfully manage both direct response campaigns and brand awareness campaigns.
Video Advertising
We are experts in online advertising. Our team is ready to help you get the competitive advantage by creating video adverts that will increase your brand's presence.
Tell us about your project
Let us help you get your business online and grow it with passion
Contact us today and get maximum returns of your investments.
I own
PrintingCenterUSA
and Aaron has helped us grown our online rankings over 8 years. He has guided us through link penalties, multiple site
redesigns, and condensed our website. He is always informing us about Google algorithm updates helping us stay one step ahead of our competition. We rank 1 for Calendar Printing, Booklet Printing, and Catalog Printing.
"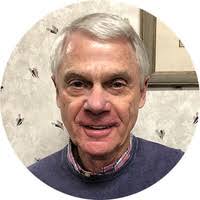 "I first started working with Aaron a number of years ago on a mutual client's website.  We really turned that business around, and today they're ranking on page 1 for all of their target terms, with a much-improved look and user experience as well.  Aaron did the vast majority of the work on this project--I just offered a little specific guidance here and there.  Since then, I've worked with Aaron on a number of other projects as well, and been very impressed with his knowledge of SEO.  In fact, when I get requests from potential clients whom I cannot take due to a conflict with an existing client, I send them to Aaron."
Michael Cottam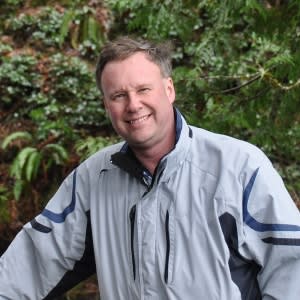 Michael Cottam
SEO Expert Consultant
Thank you for your professionalism and compassion during this COVID-19. I got an email from you this morning saying that you were waving Aprils payment for your SEO services for our national pet company. This is just one of many examples you have shown us how you care about your customers and the success of their business. Thank you for being an AWESOME person and an AMAZING TREMENDOUS SEO GURU A+++ You truly are a blessing and this is a tremendous help that is greatly appreciated. Our company hired you over one year ago for SEO services. We have grown by over 60% and getting traffic that is turning into conversions to sales. Thank you for being fantastic at what you do and always being available when we needed you. Thanks to you not just are we on page 1 for many pet key terms that we could not place for earlier we are getting traffic from relevant customers who are ready to buy and use our pet services immediately. Aaron, we appreciate you and wishing you and your family safe and the very best during this period and every day.
PetPro's Services
Garvin Mark CEO/President PetPro's Services