Search Engine Optimization & Consulting 
SEO supplies an observable and successful search existence resulting in a substantial boost in earnings, profitability, and price efficacy for our clientele.
Core services include Organic Search, On-Page SEO, Technical Issues Link Building, Keyword Research / Strategy, and Activity Report.
Organic Search
Development and targeted promotion of remarkable content that fulfills your needs by achieving, improving and maintaining the visibility of your web presence.
On-Page SEO
Make your content easily accessible to search engines. Our team is ready to implement solutions to boost your rankings and improve your performance.
Link Building
An essential part of any successful SEO strategy, let's build your internal link profile to add significance to your page keywords listed within search engines.
Search Engine Optimization is essential to success. Our SEO plans will make your website a higher ranking in search results. We are going to offer a complete search engine optimization keyword positions report, a link constructing profile report and found webpage info. Our client-focused staff will enhance your traffic stream and raise sales to your online operations.
Search engine optimization is your lifeline of internet marketing. We provide our valued customers high quality and reasonably priced bundle. Leave the rest up to us since our specialists are educated on the most recent guidelines from all significant search engines like Google, Bing, Yandex, and Yahoo.
Keyword Research / Strategy
One of the most Important SEO elements is the target keywords. Let our team determine the best strategy for all your link building activities to increase your search engine ranking and organic traffic.
Activity Reports
We provide a detailed report of your website SEO performance evaluation, as well as data about your traffic, top referring keywords and a full explanation of your search engine activity.
Tell us about your project
Let us help you get your business online and grow it with passion
Our team of professional SEO experts is the perfect partner for a successful business partnership.
I own
PrintingCenterUSA
and Aaron has helped us grown our online rankings over 8 years. He has guided us through link penalties, multiple site
redesigns, and condensed our website. He is always informing us about Google algorithm updates helping us stay one step ahead of our competition. We rank 1 for Calendar Printing, Booklet Printing, and Catalog Printing.
"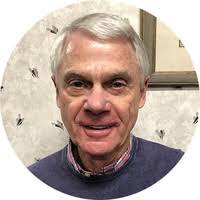 "I first started working with Aaron a number of years ago on a mutual client's website.  We really turned that business around, and today they're ranking on page 1 for all of their target terms, with a much-improved look and user experience as well.  Aaron did the vast majority of the work on this project--I just offered a little specific guidance here and there.  Since then, I've worked with Aaron on a number of other projects as well, and been very impressed with his knowledge of SEO.  In fact, when I get requests from potential clients whom I cannot take due to a conflict with an existing client, I send them to Aaron."
Michael Cottam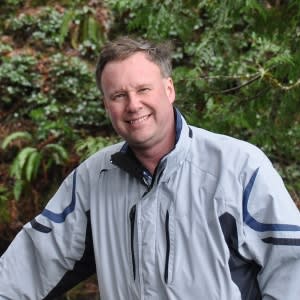 Michael Cottam
SEO Expert Consultant
Thank you for your professionalism and compassion during this COVID-19. I got an email from you this morning saying that you were waving Aprils payment for your SEO services for our national pet company. This is just one of many examples you have shown us how you care about your customers and the success of their business. Thank you for being an AWESOME person and an AMAZING TREMENDOUS SEO GURU A+++ You truly are a blessing and this is a tremendous help that is greatly appreciated. Our company hired you over one year ago for SEO services. We have grown by over 60% and getting traffic that is turning into conversions to sales. Thank you for being fantastic at what you do and always being available when we needed you. Thanks to you not just are we on page 1 for many pet key terms that we could not place for earlier we are getting traffic from relevant customers who are ready to buy and use our pet services immediately. Aaron, we appreciate you and wishing you and your family safe and the very best during this period and every day.
PetPro's Services
Garvin Mark CEO/President PetPro's Services