Website Technical Audit Crawls
Placing the most innovative Technical SEO applications to function for you, we find out that the most pressing search engine optimization issues now facing your website, prioritize them into actionable suggestions and we can manually execute all changes.
Fixing targeted website errors after a website crawl instantly enhances your visibility in SERPs and enables visitors to understand your content and its value to keywords.
User Experience
As search engines evolve to fit human lookup objective closely, the consumer experience is a stronger organic ranking variable than ever.
Employing heatmapping, split-testing, and other UX enhancement procedures, I convert your website to an asset that is technically solid, visually attractive and conversation-rate optimized.
Indexability
Tour website crawlable by search engines. This permits your web pages to be found correctly in natural search results. Or, if there are pages which shouldn't be indexed, like copy content, your adviser can quickly install redirects or meta tags.
That high-quality content you have created today has the very best possibility of ranking high in Google.
SiteMap XML
Consistency in backend site quality is critical to sending the ideal signals to hunt engines. XML sitemaps offer additional context on how your website is structured and the way that page hierarchies link to one another.
After sitemap best practices retain your internet pages correctly categorized in Google Search Console and distinguishes between search and utility landing pages.
Metadata Diagnosis
Metadata's function in search is equally as crucial as observable, content. My consulting experience will conducts in-depth analyses of your website's metadata, implements schema markup and formulates apparent tagging arrangements for increased SERP visibility.
By fitting metadata to precious search phrases, your website conveys more clearly to hunt engines on the content, context, and objective behind your webpages.
Hyperlink Optimization 
We go throug all internal and external links that may be cause issues and hurting your website ranking. Common issues can be nofollow links, blocked links in the robots.txt file, broken links and many other issues that can prevent Google access your website. 
Code Issues
We provide software development services in: PHP, Drupal, Python, JavaScript/ jQuery and other modern technologies.
Request Your Website Assessment 
Pricing ranges from $500, $800, to $1,500 depending on the website page count. 
I own
PrintingCenterUSA
and Aaron has helped us grown our online rankings over 8 years. He has guided us through link penalties, multiple site
redesigns, and condensed our website. He is always informing us about Google algorithm updates helping us stay one step ahead of our competition. We rank 1 for Calendar Printing, Booklet Printing, and Catalog Printing.
"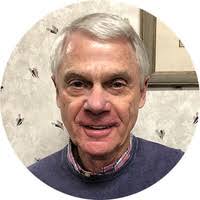 "I first started working with Aaron a number of years ago on a mutual client's website.  We really turned that business around, and today they're ranking on page 1 for all of their target terms, with a much-improved look and user experience as well.  Aaron did the vast majority of the work on this project--I just offered a little specific guidance here and there.  Since then, I've worked with Aaron on a number of other projects as well, and been very impressed with his knowledge of SEO.  In fact, when I get requests from potential clients whom I cannot take due to a conflict with an existing client, I send them to Aaron."
Michael Cottam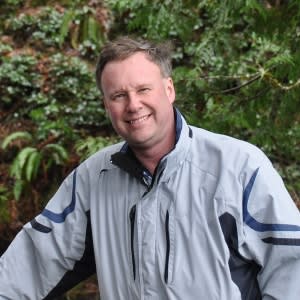 Michael Cottam
SEO Expert Consultant